Venue & Hospitality
Welcome to the Official Attendee Housing Site for the 15
th
Annual Congress on Gastroenterology & Hepatology, that will be held in the beautiful and exciting city of Hong Kong, China Conference Venue: Courtyard by Marriott Hong Kong Sha Tin Address: 1 Sha Tin New Territories, On Ping St, Hong Kong, China
Conference Dates: March 30-31, 2020
Hotel Services & Amenities
Audio/Visual Equipment Rental.
Business Center.
Business Phone Service.
Complimentary Printing Service.
Express Mail.
Fax.
Meeting Rooms.
Office Rental.
Photo Copying Service.
Secretarial Service.
Telex.
Typewriter.
Video Conference.
Video Messaging.
Video Phone.
ATM.
Baggage Storage.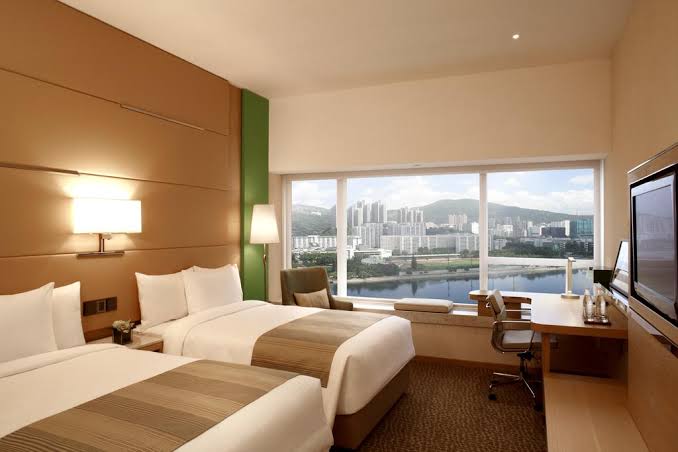 About City
Hong Kong is situated on the southeast coast of China. The city is one of the world's leading financial, banking and trading centres. The prosperous island is the centre of economy, politics, entertainment and shopping with its southern part noted for sea shores and ba​ys. Kowloon is another flourishing part where Tsim Sha Tsui, Yau Ma Tei and Mong Kok are the most popular destinations. The New Territories and Outlying Islands are ideal places to experience a peaceful and natural holiday.
Macau is an autonomous region on the western side of the Pearl River estuary in East Asia. Macau is bordered by the city of Zhuhai in Mainland China to the north and the Pearl River Delta to the east and south. Hong Kong lies about 64 kilo meters (40 mi) to its east across the Delta With a population of 650,900 living in an area of 30.5 km2 (11.8 square mi), it is the most densely populated region in the world. A former Portuguese colony, it was returned to Chinese sovereignty on 20 December 1999.
The Macau Peninsula holds the old city Centre, where colonial ruins sit next to arty new boutiques. Further south are the conjoined islands of Taipa, Coati and Colane. Taipa has gloriously preserved Macanese architecture, Coati is home to the new mega casinos and Colane is lined with colonial villages and pretty beaches
Hong Kong serves as an important transport hub between international cities and regions with major cities in Mainland China. Different cultures bring food all over the world to this city, so it is a paradise for foodies. After a busy day of traveling, it is highly recommended to appreciate the colourful nightlife. An open city with a wonderful natural harbour, it is a place where various cultures blend harmoniously. British culture can be found everywhere as a result of former colonial rule, while it also preserves traditional customs and the core values of Confucianism that have faded in Mainland China. It is the backdrop for modern movies and pop music that enjoy worldwide recognition.